As chaos swirls on Lebanon's doorstep, the people get a say, at last
Comments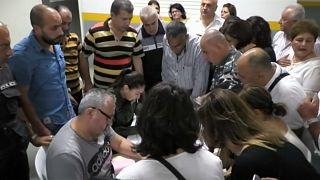 Voting has begun in Lebanon's first parliamentary elections for nine years, with more than 3.6 million registered voters set to cast their ballots.
The vote is also the first since the adoption of a new election law last year.
The army beefed up its presence on streets across the country to preserve security and defuse any tension that might occur.
The change means that, unlike the previous winner-takes-all system, a complicated sectarian-based proportional representation system is in place.
It awards the number of seats by the share of vote received.
There are more than 500 candidates running in 15 districts around the country for the 128-seat parliament.
All eyes are on whether the election will loosen the grip of an established political class on the country's affairs.