Official announces dissolution of ETA
Comments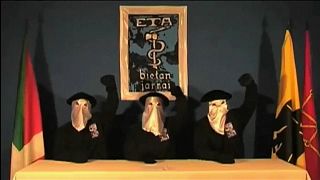 The Basque Separatist group ETA is to disband after a six-decade campaign for independence that killed hundreds of people.
This is the final chapter in the gradual demise of ETA, which was formed in Madrid in 1959 by students angry at the repressive dictatorship of General Francisco Franco,
In a letter dated April 16 and published by the Spanish online newspaper El Diario, the organisation said it had completely dissolved all its structures and ended its political initiative.
These decisions were aimed at "shaking off the situation of the last decades and building a future from a new starting point". The letter followed an apology ETA made to its victims last month.
The group declared a ceasefire in 2011 and handed over weapons caches in April 201. Last month the group apologised for the harm caused to victims and their relatives during its violent campaign
The disappearance of ETA brings a tragic period in Spanish history to a close. But the letter said the drive for Basque independence would continue.