FIFA president Gianni Infantino proposes a mini-world cup
Comments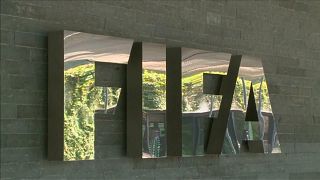 FIFA president Gianni Infantino has proposed staging what would, in effect, be a mini-World Cup, featuring eight international teams, every two years in addition to the traditional competition.
The tournament, known as the "Final 8", would be the climax of a global Nations League competition, which is part of an ambitious plan to reform international football which FIFA believes could be worth €20 billion in a 12-year cycle.
In a letter seen by Reuters, Infantino suggested that the new tournament would take place in October or November of every odd year starting from 2021.
He said that a "solid and serious" group of investors were willing to spend $25 billion on the competition and a revamped version of the Club World Cup, which would also start in 2021 with 24 teams.
The Confederations Cup, currently staged every four years in a year before the World Cup, would be abolished.
The letter did not clearly indicate how many slots would be allocated to each region.