Greece: economic health in grim state
Comments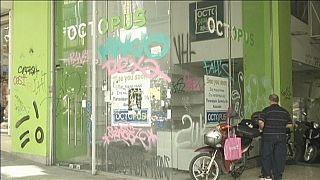 In an extended interview in Lisbon, Greece's former finance minister Yanis Varoufakis has given a very grim assessment of his country's economic health.
It came after European Commission President Jean-Claude Juncker said on Thursday, whilst on a visit to Athens, that Greece will become what he termed a "normal" country by the end of the summer.
"Everyday is worse than the previous day. All talk of recovery, and of Greece having turned the corner, is to add insult on the injuries of the Greek people," Varoufakis said.
"We have a constant reduction in pensions, in wages. Do you know that 33 percent of Greeks now work for less than 380 euros a month? Gross, before tax.
"Already the government has committed, even legislated, to introduce pension cuts in January 2019, to introduce a further increase in taxation of the poorest families, after January 2019. They have comitted to escalate exponentially the evictions of poor families from their homes, repossessions. So, of course there will be no changes after the summer of 2018."
In 2016 Varoufakis formed the DiEM25, a pan-European left-wing party which is now asssembling a list of candidates for next's year's EU parliamentary elections.
"DiEM25 is our attempt to do that which our grandparents failed to do in the 1930s. Remember after 1929? What progressists failed to do was to unite across different countries and different political parties in order to stop the slide of Europe into the abyss of nazism and war. This is what we need to do now because we have a similar danger and you can see it with the rise of the ultra-right everywhere."
Varoufakis was in Lisbon to mark the anniversary of Portugal's Canrnation Revolution in 1974 which overthrew the right-wing dictator Marcello Caetano.