French billionnaire businessman Bolloré faces formal investigation for corruption
Comments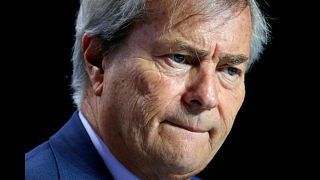 The French billionaire businessman, Vincent Bolloré, is facing a formal investigation by a French judge over allegations of corruption.
It is claimed that a subsidiary of the Bolloré Group deliberately undercharged for political advice, which helped elect two African presidents, in return for major business contracts.
The investigations focus on claims that the advertising agency Havas, a subsidiary of Bolloré, offered heavily discounted communications advice to Alpha Condé, the Guinean president along with his Togolese counterpart, Faure Gnassingbé during the 2009 and 2010 elections.
It is alleged that, in return, licences to operate the ports of Conakry and Lomé were given to the Bolloré Africa Logistics company.
Fragile Democracy
French journalist and co-author of "Vincent tout-puissant", Jean-Pierre Canet, says that if the allegations are true it is deeply troubling.
"The main victims are Africans," he says.
"That's because the fragility of the democratic systems they are trying to put in place - in particular Guinea because Togo is not democratic at all - are being compromised.
"This isn't directly by Africans themselves, but primarily, in this case, by outside organisations who have business interests in the region."
Bolloré is one of France's best known businessmen. His empire has significant interests in Africa and also includes advertising, shipping and media.
All the companies deny any wrongdoing.