France convinced Trump to keep U.S. troops in Syria, Macron says
Comments
By Associated Press and Rachel Elbaum and Elena Holodny with NBC News World News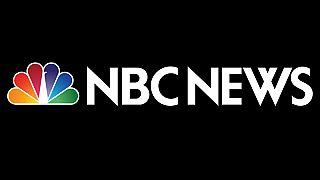 PARIS — France persuaded President Donald Trump to stay in Syria and launch airstrikes as punishment for an alleged chemical weapons attack, French President Emmanuel Macron said Sunday.
"Ten days ago President Trump wanted the United States of America to withdraw from Syria. We convinced him to remain," Macron said on BFM television.
He also said that France convinced Trump to "limit the strikes to chemical weapons."
U.S, France and Britain fired missiles early Saturday at three chemical-weapons facilities in Syria to punish the regime for the alleged use of chemical weapons in the town of Douma.
Macron said the allies had "full international legitimacy to intervene" with the strikes, to enforce international humanitarian law.
"It was retaliation, not an act of war," Macron said in justifying the operation a day before the French parliament was set to debate it.
Meanwhile, U.S. Ambassador to the U.N. Nikki Haley said the U.S. will announce new economic sanctions against Russia for enabling Assad's use of chemical weapons.
"They will go directly to any sort of companies that were dealing with equipment related to Assad and chemical weapons use," she told CBS' "Face the Nation" on Sunday.
Haley said that Russia has blocked six attempts by the U.N. Security Council to make it easier to investigate the use of chemical weapons.
"The international community will not allow chemical weapons to come back into our everyday life," she said.
Russian President Vladimir Putin warned on Sundaythat further strikes could lead to global "chaos."