Manchester City are Premier League Champions
Comments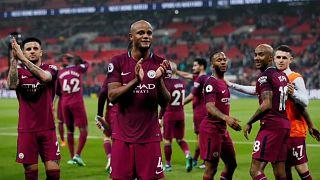 Manchester City were confirmed as Premier League champions on Sunday (April 15) as second-placed Manchester United suffered a shock 1-0 home defeat by bottom club West Bromwich Albion.
City manager Pep Guardiola might have missed the moment that his first English title was sealed, after admitting on Saturday he had a round of golf booked with his son.
An unimpressed Jose Mourinho said such inconsistency needed to change if they were to challenge their neighbours next season.
The baggies compounded Mourinho's misery as it was only West Brom's fourth win of the season.