First cinema in over 35 years to open in Saudi Arabia
Comments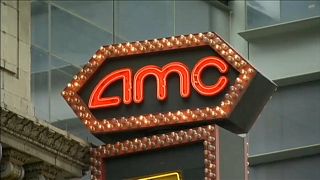 The American company AMC is to open a cinema in Saudi Arabia later this month, the first in the deeply conservative Muslim kingdom in over 35 years. The plan is to open 40 cinemas across the country over the next five years.
Unlike other public arenas, the cinemas will not be segregated according to gender.
Just like the lifting of the driving ban on women this latest move is seen as another step in the economic and social reforms being implemented by Crown Prince Mohammed bin Salman.
Saudi Arabia had some cinemas in the 1970s but its powerful clerics closed them, reflecting rising Islamist influence throughout the Arab region at the time.
The cinema is due to open on April 18 in Riyadh and the first film to be shown will be Black Panther (Walt Disney Pictures/Marvel Studios).