Daughter of poisoned Russian ex-spy 'recovering'
Comments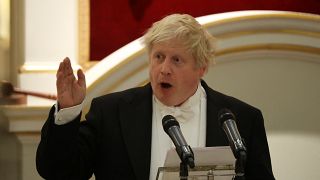 Yulia Skripal, who was poisoned with nerve agent alongside her father, former spy Sergei Skripal, is recovering rapidly, the hospital treating her has said.
While her father remains in a critical condition, Yulia is now described as being stable, Salisbury hospital said in a statement.
Detectives believe the pair may have become ill after coming into contact with a poison smeared on their front door.
The UK government insists that Russia is behind the attack and last night Britain's Foreign Secretary Boris Johnson poured scorn over Russian denials of involvement.
"First they told us that (the nerve agent allegedly used to poison Sergei Skripal) Novichok never existed," he said. "Then they told us that it did exist but they had destroyed the stocks.... And then they said that the attempted murder on Sergei and Yulia Skripal was revenge for Britain's supposed poisoning of Ivan the Terrible, we did it to spoil the World Cup, in fact the Foreign Office has so far counted 24 such ludicrous fibs."