Hungarians see Brexit as lost opportunity for travel & work
Comments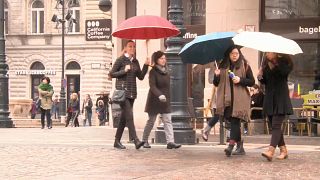 For many European nations Brexit means more difficulties going to work and live in Britain, an essential step for any serious student of the language or person seeking work in the UK's open economy.
"My medical colleagues are planning to return home definitely because of Brexit, which makes their everyday life more difficult. Basically Hungarians are not accepted on the same level as people born in Great Britain, so their life will be more difficult there in the future too," said a Hungarian surgeon.
"We think it is a bad idea that negatively effects English population of Great Britain. And not just them, but all of Europeans, who think about working and want to go there," said a young German man.
"It will affect us, because I am living in the Czech Republic, and we will need visas which is super inconvenient. So they didn't consider Gibraltar with this decision at all," said a young woman from the Rock.
"I agree with the politicians also of this country. Hungary needs sovereign rights. Probably the English shared this opinion, and that is why they decided to get out of the European Union.