Life sentence for student murder in Germany
Comments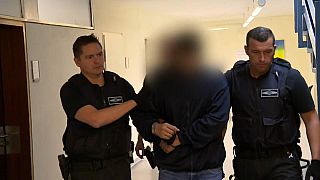 A man's been sentenced to life in jail for the rape and murder of a student in Germany.
The asylum seeker claims to be from Afghanistan and the murder of the 19 year old in 2016 at Freiburg fueled a backlash against a mass migration.
Hussein Khavari of uncertain age and origin must now serve at least 15 years in jail.
Medical student Maria Ladenburger was pushed off her bicycle at night, choked and then raped.
She was left on the bank of a river and the autopsy showed she'd drowned.
He admitted to the deadly attack.