Putin will 'use World Cup like Hitler did the 1936 Olympics'
Comments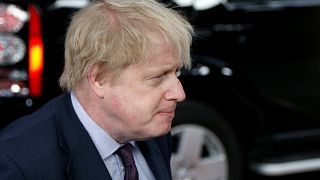 UK Foreign Secretary Boris Johnson has said that the nerve agent attack on former Russian double agent Sergei Skripal was designed to bolster support ahead of the recent Russian elections.
"As many non-democratic figures do when facing an election or facing some political moment, it is often attractive to conjure up in the public imagination the notion of an enemy. And that is what I think it was an attempt to excite amongst the Russian electorate," he said as he appeared before a select committee of MPs.
He also said that it served as a "sign" to other potential defectors.
Asked about the World Cup hosted in the summer Johnson said Russia's President Vladimir Putin will use it to bolster his image like Hitler did in the 1936 Olympics. "Your characterisation of what is going to happen in Moscow in the World Cup, in all the venues - yes, I think the comparison with 1936 is certainly right," Johnson replied.
Questioned on why he thought Russia was carrying out such attacks on British soil, he said that the UK, above all other countries, had a history of calling out Russia over its human rights abuses. "It is Britain that has been the most forthright and the most obstinate in sticking up for our values and that is probably the reason why it was decided to make the gesture here in this country," Johnson said.
The foreign secretary's comments were made as he appeared before British MPs on Wednesday, one day after 23 Russian diplomats left the UK for Moscow after being expelled a week earlier.
Skripal, 66, a retired military intelligence officer,and his daughter Yulia, 33, were found slumped and unresponsive on a bench in Salisbury on 4 March. Tests later revealed they had been poisoned by a "military-grade nerve agent of a type developed by Russia," according to British Prime Minister Theresa May.