Norway's Justice Minister quits her position over her facebook comments
Comments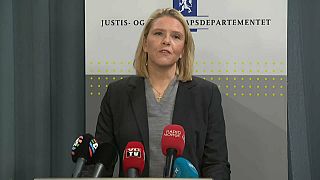 Norway's Justice Minister has quit her position.
Sylvi Listhaug resigned to stop the collapse of the minority government.
It's after she caused uproar with comments accusing the opposition of being too lenient on terrorism suspects.
On her facebook page which is now not in the public domain, she wrote, "We will change passports and citizenship to foreigners and terrorists quickly and efficiently! That`s what the Labor Party will vote for. In the fight against terror, we can not just sit and wait!
On the poster, it said,"The Labor party believe the rights of terrorists are more important than the Nations"
Her decision to resign defused Norway's worst political crisis in years.