Gold bars worth millions rain down on Russia
Comments
By Elena Holodny and Ali Gostanian with NBC News World News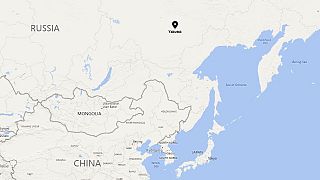 -
MOSCOW — More than three tons of gold fell from the sky in Russia on Thursday.
The hatch of a cargo plane opened as it took off from an airport in Yakutsk in eastern Siberia.
The Nimbus Airlines AN-12 cargo plane was carrying about nine tons of gold and other precious metals, according to Russian media reports.
The Siberian Times reported that the value of "gold, platinum and diamonds" aboard the aircraft totaled $368 million.
A total of 172 bars of gold weighing 3.4 tons were later recovered from the area, an Interior Ministry official told the Tass news agency.
The plane landed at an airfield about seven miles from where it took off.
An investigation was launched into what caused the incident. No injuries were reported.