Watch: covert camera catches carers 'abuse elderly woman'
Comments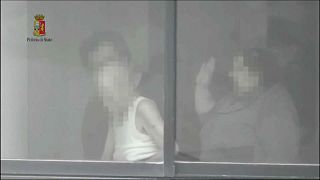 This is the secretly-filmed footage that police say shows the abuse of a "sick and bedridden elderly woman" in Italy.
The video shows two people slap and beat a woman, before one of them spits in some food.
Police say they captured the alleged abuse on film before breaking into the flat in Trapani, Sicily.
They say two suspects — aged 36 and 53 — were arrested on suspicion of abusing an elderly woman in their care.
The woman, 75, was taken to a hospital in Trapani for assessment before being "assigned to a protected residence".