Kosovo blamed for slowing down Europe's electricity
Comments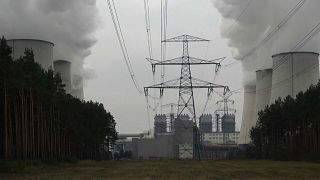 Twenty-five European countries have been suffering from "slow electricity" since January, so if you had wondered why you kept needing to adjust your clock radio, or the time display on your electric oven, then be baffled no longer. Media reports suggest it is all Kosovo and Serbia's fault.
Supply normally reaches consumers at a frequency of 50 hertz, but right now it is four thousandths off, at only 49.996 hertz. It does not sound much but transmission system operators network Entso-E says there is an unprecedented 113 gigawatt shortfall in the system.
"It's a problem of imbalance in south-east Europe, a very precise region, where the imbalance between production and demand means that the frequency on the interconnector network is falling, and that slows down clocks that are regulated by electrical frequency;" says Entso-E's communications director Claire Camus.
The European Interconnector Network keeps the lights burning with big producers feeding into a grid that gets weaker the further east you go. Kosovo, Serbia and other Balkan producers are accused of not feeding their normal share into the network to pressure the EU into improving their power infrastructures,
Others point out France and Germany could generate more to plug the gap, but do not want to pay for it.