Police discover seventh suspected victim of Toronto serial killer
Comments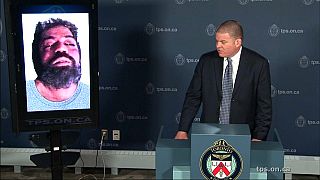 Toronto police have uncovered a seventh set of human remains they believe may be linked to accused serial killer Bruce McArthur.
Authorities have not been able to identify the seventh suspected victim whose remains were found in planters at a property where the 66-year-old landscaper worked.
They released a photo of the seventh suspected victim at a news conference on Monday and asked for the public's help in identifying him.
McArthur has been charged with six counts of first-degree murder in a case that has shaken the city's gay community.
He is accused of killing Skandaraj Navaratnam, Selim Esen, Andrew Kinsman, Majeed Kayhan, Soroush Marmudi and Dean Lisowick.