Watch: Timelapse of Athens shows a city in change
Comments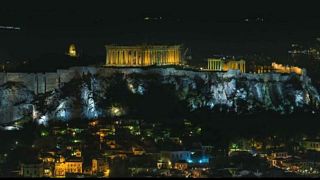 Copyright

City of Athens – A Portrait of a Changing Metropolis", Film Direction: Alexandros Maragos
This timelapse from scenes of Alexandros Maragos' new film, "City of Athens — a Portrait of a Changing Metropolis", shows the changing skyline of the Greek capital.
"I had the concept of this film in my mind for many years. I wanted very much to do something for the city of Athens. I 'd like to present our home place in a different way," the filmmaker told Euronews.
Maragos' film is a homage to Athens. In less than a week, the movie went viral, with more than 300,000 views on Vimeo and YouTube.