Pregnant women can be included in staff cuts, EU court rules
Comments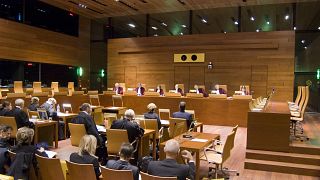 Copyright

The European Court of Justice

-
Employers can include pregnant women in job cuts, the top EU court, has ruled, dismissing the case of a woman who said her upcoming birth should have meant her position at work was protected.
The European Court of Justice said that its decision applied to instances where there was no link between the decision to end employment and the pregnancy itself.
The case arose after Jessica Porras launched a court case against Bankia, a Spanish financial institution that was forced to reduce its staff numbers after a government bailout.
Firms are normally prohibited from firing pregnant women until the end of their maternity leave but yesterday's ruling clarifies an exception.
Employers must explain to affected individuals the reasons for job cuts and the criteria used to decide which workers would have to leave.