Two wounded in refugee camp food rationing protest
Comments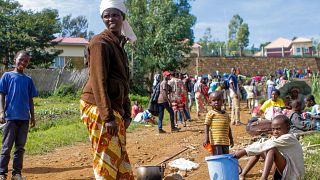 -
Congolese refugees in Rwanda say soldiers have shot and wounded at least two marchers protesting over food rationing at their United Nations run camp.
2000 people joined the protests - with refugees occupying the UNHCR office in Karongi town, 15km from the camp.
The UNHCR said last month it would be cutting rations by 25% because of funding shortages.