Amazon Rainforest 'heading to point of no return'
Comments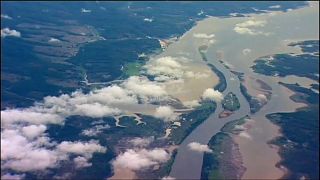 The Amazon Rainforest will reach a point of no-return if deforestation exceeds 20 percent of its original area. That's according to an article published in Science Advances.
Thomas Lovejoy and Carlos Nobre have researched "how much deforestation would be required to cause the hydrological cycle to degrade to the point of being unable to support rain forest ecosytems."
"If the climate changes - by deforestation or global warming - there's a risk that more than 50% of the Amazon forest becomes a degraded savannah", said Nobre.
"The fact that deforestation continues is a bit of a demonstration of the difficulty, or almost bankruptcy, of representative democracy in our South American countries. Representative democracy no longer functions in Brazil because the will of most of the Brazilian population to preserve the Amazon, it has no correspondence in the political actions that we see emanating from Brasilia, emanating from the Brazilian states".
The research team concludes that deforestation has reached about 17 percent of its vegetation in the last 50 years and just three percent extra would amount to a climatic abyss.
Biologists say climate change, deforestation and the widespread use of fire are all factors that will influence the natural water cycle in the region.
Studies suggest that negative interactions between these elements will lead to a change in the Amazonian hydrological cycle. The cycle is described as "fundamental to human well-being in Brazil and adjacent South America."