Russian PM gives go-ahead for alternative championships to Winter Olympics
Comments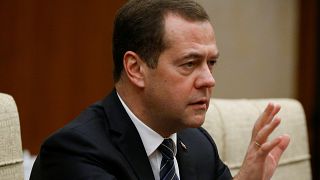 Russian Prime Minister Dmitry Medvedev has signed a decree to hold alternative championships for the Russian athletes who were not invited to the Pyeongchang Winter Olympics, said Russian News Agency Tass.
The competitions will be held in several Russian cities and will cover different Olympic sports. A prize fund similar to the Olympic one will also be established, said Medvedev on Monday.
"In order to preserve our potential in winter sports, support athletes and give them a chance to fulfill themselves, an order [of the Russian government] was signed that determines five sports: skiing, biathlon, bobsleigh, short track and speed skating in which almost all [Russian athletes] were not admitted [to the Games]," said Deputy Prime Minister, Vitaly Mutko.
According to Mutko, the alternative competitions will be held right after the Olympics for several weeks.
Competitions will be held for Paralympic sports as well.
"I hope that it will somehow redress the problems that our athletes faced, support them somehow in this situation and provide a chance to show their best qualities in these competitions," said Medvedev.
Earlier this month, the International Olympic Committee declined a request for 13 Russian athletes, recently cleared of doping, to attend the 2018 Pyeongchang Winter Olympics.