Syria calls US bombing of over 100 pro-Assad troops a 'war crime'
Comments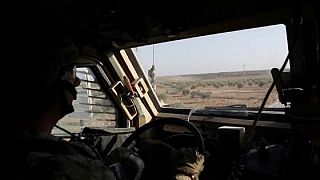 Syria has called an attack by the US-led coalition in the country a war crime.
Over 100 pro-Assad fighters were killed in Deir al-Zour in a rare confrontation between two sides that fought against the Islamic State
It raises further questions about the splits in the country now the Islamic State are on the back foot.
The dispute also highlights the potential for further conflict in Syria's oil-rich East, where US-backed forces now hold land in a country Assad seeks to fully control.
Dana W. White, Pentagon spokeswoman said: "Syrian democratic forces acted in self defence with support from the coalition to defeat an unprovoked attack by Syrian pro-regime forces in Eastern Syria".
The Syrian foreign ministry said it had written to the United Nations, demanding international condemnation of the US bombing attack.
In the west of the country just outside Damascus residents have endured four days of airstrikes from
pro-Assad forces.