Latvia has highest share of environmental taxes, Luxembourg lowest: Eurostat
Comments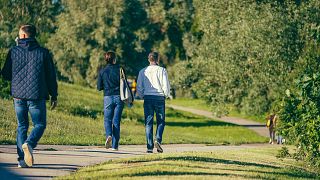 -
Copyright

Kārlis Dambrāns
Latvia had the highest share of environmental taxes (11.7%) in the European Union in 2016, scoring well above the EU average of 6.3%. The Baltic country was ahead of all western members of the EU.
Latvia's share is also the one to have made the most significant jump since 2007. The nation's share jumped from 7.22% to 11.7% in the nine years.
Slovenia, Greece, Bulgaria, Croatia, and Romania were the other countries to score above 9%.
Environmental taxes are meant to protect the environment as well as natural resources, said Eurostat. 
Most eastern European members of the EU were above the EU average. But Hungary, Czech Republic, and Slovakia fell short. 
At the other end of the scale, Luxembourg (4.6%) recorded the lowest share of environmental taxes in the EU. Germany and France followed close behind while Belgium and Sweden scored slightly above 5%.
Taxes on energy accounted for more than three-quarters (76%) of the total revenues from environmental taxes in the EU, said Eurostat.
Eurostat takes into consideration four different categories of environmental taxes into their data: energy, transport, and environmental and resource pollution
According to the EU agency, the share of environmental taxes in total government revenues from taxes and social contributions is one indicator of how well the union is doing in terms of the EU Sustainable Development Goals.