Oscars: Who's nominated for the 90th Academy Awards?
Comments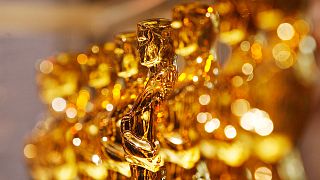 The Oscar nominations for the 90th Academy Awards have arrived.
The nominees for the Supporting Actor/Actress categories are:
Leading Actor/Actress:
Directing:
Best Picture:
After its big win at the Screen Actors Guild awards, Three Billboards Outside Ebbing, Missouri is a favourite for the Best Picture category.
But other films, including the unusual love story The Shape of Water, the coming of age Lady Bird and the horror film Get Out, are also strong contestants.
As for the best actress category, Frances McDormand's role as a mother seeking justice for the murder of her daughter is a top contender.
Gary Oldman is also a favourite to win the best actor category for his performance as Winston Churchill in Darkest Hour.
Nominations for all the 24 Oscar categories will be announced live on Tuesday (January 23) at 1410 GMT.
American comedian Jimmy Kimmel will host the Academy Awards on March 4.