UAE angers residents by blocking Skype—then blocks petition against ban
Comments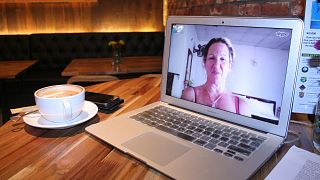 The United Arab Emirates has gone one step further and blocked a petition website, two weeks after taking down Skype and angering its users.
Citizens and expats, who had been using the free telecommunications app to stay in touch with family and friends overseas, discovered without warning that they could not use the Skype app in late December.
Complaints quickly flooded social media until telecom providers Etisalat and Du confirmed it had been blocked.
"The access to the Skype App is blocked since it is providing unlicensed Voice over Internet Protocol (VoIP) Service. which falls under the classification of prohibited contents as per the United Arab Emirates' Regulatory Framework," Etisalat told its customers on Twitter.
Skype itself confirmed ISPs had blocked the service, adding that there was "very little [they] could do", in a statement on its website.
In the wake of the ban, Etisalat and Du pushed legal communication apps Botim and C'Me as alternatives to disgruntled customers — but they come with a monthly fee.
In a desperate bid to challenge the ban, Skype user 'Mostafa Amr' shared his anger on petition website change.org.
"VoIP is vital and needed for many families who are living in the UAE and need to contact their loved ones who are living outside the UAE.
"I personally, used VoIP services ever since they were introduced. They have saved me millions of dirhams (AED) a year and I can not stress how important it is to so many people that they can not afford to pay extra charges when they call people who are out of the country.
"This petition is to encourage Etisalat, DU and the Telecommunications Regulatory Authority to release their VOIP services such as Skype and make their guidelines more flexible."
The petition attracted thousands of signatures and comments from other disgruntled Skype users.
But within hours that, too, was mysteriously blocked, along with the entire website, and it can no longer be viewed by internet users in the UAE.
Despite the blackout, more than 5,000 people around the world have signed the petition and the numbers are still rising.
Other chat apps like Discord, Whatsapp and Facetime are also blocked in the Middle Eastern nation.