California: another body is recovered following devastating mudslides
Comments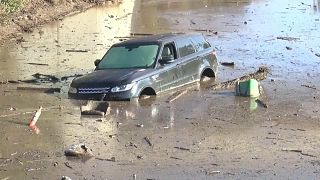 Hope of finding anyone else still alive following California's devastating mudslides has all but disappeared as another body was recovered on Sunday. (Jan 14)
The death toll has now reached 20 with four people still missing.
Another 900 emergency personnel arrived this weekend to join the relief effort conducted by more than 2,000 people from local. state and federal agencies including the US Coast Guard and the American Red Cross.
It was nearly a week ago that powerful storms triggered the mudslides from mountain slopes burned bare by wildfires in December.
The destruction covered 78 square kilometres and forced the partial closure of one of California's most celebrated coastal roads - Highway 101.
A candlelight vigil in honour of the victims is to be held in the the worst hit Santa Barbara County on Sunday evening.