Santa Barbara shocked by loss of life in mudslides
Comments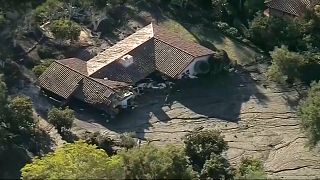 At least 15 people have been killed in the wildcat mudslides that have ripped through Santa Barbara in California, and rescue crews with dogs and thermal-imaging equipment are busy searching the hills around the wealthy Los Angeles suburb.
Up to two dozen people are still missing after rain-driven mudslides swept through the coastal community, destroying homes, submerging cars, and sweeping everything from the roads as walls of mud rushed down from hillsides destabilised by the terrible fires of late November-early December.
The wildfires were the biggest in California's history, which along with a drought that lasted several years until these rains, is ensuring a chain of catastrophic environmental events feed into each other, worsening the effects.
Many places will require days of work for the clean-up to be finished and the costs of repair are likely to be significant with the extensive damage to many multi.million dollar properties, some of whom only just escaped destruction in the fires before being hit by this flooding.