Iran, banning English teaching in primary schools
Comments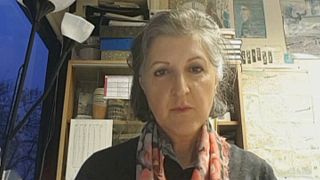 By Eleonora Chiarella
In a context where Iran's Revolutionary Guards blame foreign powers for triggering the recent protests, Iran is going to ban the teaching of English in primary schools because of fear of "cultural invasion".
While the teaching of English in Iran generally begins in Middle School, where students are aged between 12 and 14, some primary schools have English classes too.
Mehdi Navid-Adham, head of the state-controlled High Education Council, said on state television on Saturday:
"Teaching English in government and non-government primary schools in the official curriculum is against the laws and regulations". He then added: "This is because the assumption is that, in primary education, the groundwork for the Iranian culture of the students is laid".
It is not the first time that Iran raises the alarm about the risk of a "cultural invasion". In 2016, the Supreme Leader Ayatollah Ali Khamenei, the most important governmental authority, expressed outrage over "the teaching of the English language spreading to nursery schools", Reuters reports.
"Western thinkers have time and again said that instead of colonialist expansionism ... the best and the least costly way would have been inculcation of thought and culture in the younger generation of countries", Khamenei said, according to its official website "Leader.ir".
However, Narguess Farzad , Senior Fellow in Persian at the School of Oriental and African studies in London, thinks that despite the ban English will still occupy an important part in Iranian society and young Iranians "will find ways of learning it".