Israel restores power to Gaza after Palestinians promise to pay the bills
Comments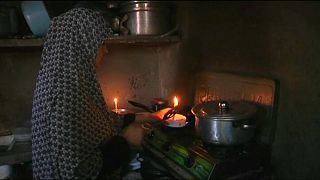 Israel has started work to fully restore electricity supplies to Gaza.
The country stopped supplying the power in June after the Palestinian Authority said it would no longer pay for the electricity in an effort to pressurise Hamas to give up control of Gaza.
As a consequence homes, schools, factories and hospitals were left with only three to four hours of electricity per day.
Many people had to use candles or resort to generators to keep the lights on and the refrigerators working.
The decision to restore the power came after a request last week from the Palestinians, who said they would resume payments even though Hamas has not relinquished control of the region.
A spokesman from Gaza's electric distribution company said work to switch the lost power back on started on Sunday and was due to be completed on Monday.
Even with the restoration the residents of Gaza will only have around six hours of electricity per day. The area's infrastructure is severely inadequate and can only provide around half of 4-500 megawatts of power required.