North Korea agrees to talks with Seoul ahead of Winter Olympics
Comments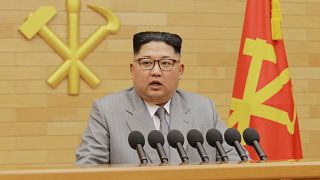 A South Korean government spokesman has confirmed that North Korea has accepted an invitation to hold high-level talks next week.
South Korean president Moon Jae-in has been in touch by phone with US president Donald Trump who is reported to have said the talks would be a "good thing".
The meeting is scheduled to take place on January the 9th and is expected to focus on the participation of North Korean athletes in the winter Olympics due to take place in South Korea next month, however other areas of mutual interest are also expected to be on the agenda.
The talks are expected to be held at Panmunjom, on the border.
The so-called peace village, in the heavily guarded demilitarised zone (DMZ), is where the two sides have historically held talks.
Seoul has agreed with Washington that there will be no military drills during the games, which are being seen as a "ground-breaking" chance to improve relations between the two Koreas.