Volvo Ocean Race: Mapfre leads start of leg 4
Comments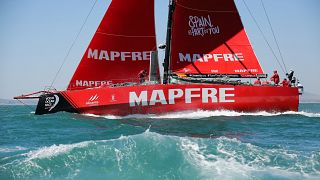 Volvo Ocean Race teams took off four leg four from Melbourne to Hong Kong on Tuesday (January 2) with MAPFRE leading the way in the early stages of the race.
The race is proving to be a tight one. Four hours after the start, the fleet battled a heavy sea and Vestas 11th Hour Racing took the lead, with the Spanish boat close behind in second place and Team Brunel a tight third.
Shortly after the leg start, the wind picked up from 10 to near 20 knots with MAPFRE leading Vestas 11th Hour Racing, Team Brunel, Turn the Tide on Plastic and Dongfeng Race Team out towards the right hand side.
Leg 4 is a 6,000 nautical mile race up the east coast of Australia, into the Coral Sea and up north to Hong Kong, marking the first time the Volvo Ocean Race has visited the historic port.