Drunk tanks to be rolled out across UK city centres
Comments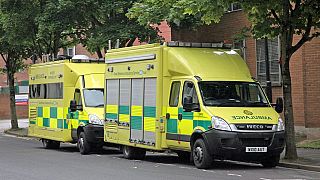 Alcohol Treatment Centres, or so-called drunk tanks, could become a normal sight in UK cities.
Up to 15 per cent of casualty admissions are due to acute alcohol intoxication.
This can rise up to 70 per cent at weekends and festive periods.
The head of Britain's National Health Service says they will provide a safe place for those who have overindulged, rather than being taken to A&E or the police station.
NHS England chief executive Simon Stevens said. "When the health service is pulling out all the stops to care for sick and vulnerable patients who rightly and genuinely need our support, it's frankly selfish when ambulance paramedics and A&E nurses have to be diverted to looking after revellers who have overindulged and who just need somewhere to safely sleep it off," he said.
"In the run-up to Christmas, having been out with ambulance crews on night shifts in London and the West Midlands, I've seen first-hand how paramedics and A&Es are being called on to deal with drunk and often aggressive people."
Each mobile unit will cost in the region of half a million euros and it can treat 11 people.
Medical staff manning the centres will be equipped with IV drips, pumps and defibrillators to treat patients who are dangerously over the limit.
A service in Cardiff has been in use since 2013, while in Bristol and Newcastle, there are facilities where drinkers are able to sleep off their overindulgence after being checked on by health professionals.