UK Christmas threat from Russian Navy
Comments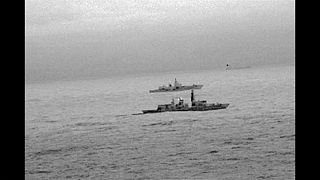 A British Navy warship was called into action on Christmas day to escort a Russian vessel which was near UK waters in the North Sea.
The HMS St Albans - a so called high-readiness unit - was sent to patrol the area after the Admiral Gorshkov came close to entering UK territory.
Britain has previously reported Russia poses a threat to underwater internet cables.
In an interview, NATO Secretary General Jens Stoltenberg has warned of Russia expanding it's naval operation saying;
"Russia's submarine activity is now at its highest level since the Cold War."
Britain has been working in partnership with NATO aircraft to monitor any threat in the North Atlantic.