UK-Russia: tension over cyber hacking allegations
Comments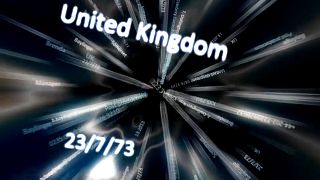 Allegations that Moscow interfered in the UK's Brexit referendum have come up in meetings between the British Foreign Secretary, Boris Johnson, and his Russian counterpart.
Russia denies the cyber hacking claims, saying it is waiting to be presented with hard evidence.
On a visit to Moscow, Johnson told Sergei Lavrov there was what he called "abundant evidence" of Russia meddling in foreign elections, but efforts in Britain had failed.
Johnson is making the first trip to Russia by a British foreign minister in just over five years, with a whole range of thorny issues raised.
At a joint press conference, Lavrov said: "The person sitting next to me - Boris Johnson - said recently that he had no evidence that Russia meddled in the referendum over Britain's exit from the European Union."
Boris Johnson interrupted, saying: "Not successfully! Not successfully I think is the word. Not successfully is the word I think you needed to use."
Lavrov replied: "See, he's afraid that if he doesn't contradict me now, his reputation in the media back home will be ruined."
Boris Johnson shot back, saying: "Sergei, it's your reputation I'm worried about."
He added: "I think it very important that you should recognise that Russian attempts to interfere in our elections, our referendum, whatever they may have been, they have not been successful. So you can reassure yourself on that point.
"And that's an important consideration. Because I think had it been successful, that would be an entirely different matter."
Lavrov replied: "If no actions are taken, then there can be no results, on that I agree with you.
"But we'd still like to be presented with facts on our unsuccessful interference."