Justice served as ICTY ends task of convicting Yugoslav war criminals
Comments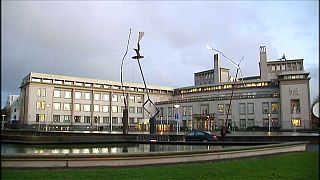 For the last 24 years the International Criminal Tribunal for the former Yugoslavia at The Hague in the Netherlands has been attempting to bring justice to the victims of crimes committed during the 1992-95 Yugoslav war.
The conflict saw the worst human rights violations Europe had seen since WWII, yet the court closes its doors this Thursday despite advancing the case of international law in areas like the definition of genocide, prosecuting a head of state for the first time, and recognizing sexual violence as a crime of war.
Serbian leader Slobodan Milosevic died in custody awaiting a verdict, while his deputies Radovan Karadzic and Ratko Mladic are behind bars.
In total the court convicted 83 people, 60 of them Serbs, out of 161 indictments. The most recent were six Croat commanders, one of whom killed himself with poison in court after a guilty verdict was read out rather than go to jail.