US: Ex-Volkswagen executive imprisoned over emissions scandal
Comments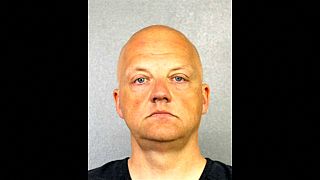 A former Volkswagen executive has become the second person to be jailed in the US over the diesel emissions scandal.
Oliver Schmidt admitted to helping the German automaker dodge clean-air laws.
The 48-year-old has been sentenced to seven years in prison and a fine of some 340,000 euros. He pleaded guilty to conspiracy to defraud the federal government and to violating the Clean Air Act four months ahead of his sentence hearing.
"He was emotional. He apologised. He regrets his decisions. He said he takes responsibility. It's his fault", said AP reporter, Ed White.
The scandal is estimated to have cost Volkswagen around 25 billion euros.
It first owned up to using illegal software to cheat US emissions tests in 2015. Prosecutors allege a special programme was installed in certain diesel vehicles to falsely show better results.