Many Europeans say life was better in the 1960s
Comments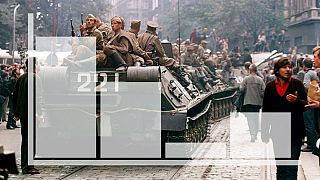 Almost a third of Europe's population believes that life was better 50 years ago, according to a study by the Pew Research Centre.
Despite drastic improvements in life expectancy and material wellbeing, parts of the public are not convinced that individual situations have improved, according to a survey of 43,000 people around the world.
Across Europe as a whole, 53 percent of people said they felt life had got better since the 1960s, compared with 30 percent who expressed the opposite view. However, in Greece, Italy, Hungary and France, negative perspectives outweighed the positive viewpoints.
The researchers said that the current economic situation in each country seemed to be an important factor in individuals' assessment. More educated people were also more likely to take an optimistic perspective than those with less education.
Supporters of populist parties tended to view the past in a more positive light than the general population, according to the study.