Shock and anger after baby is wrongly declared dead
Comments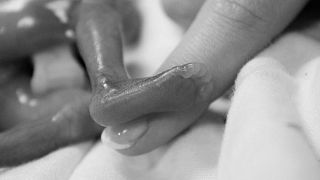 Health chiefs are today awaiting a report over the possible negligence of a Delhi hospital after a baby declared dead was later found to be alive.
A woman gave birth to premature twins at the privately-run Max Super Speciality Hospital in the suburbs of the Indian capital.
The parents were later told by the hospital one of the babies was stillborn, then, an hour later, that the other had died too.
Their bodies were wrapped in paper and put into plastic bag and handed to the parents, who took them for burial.
But on the way they noticed there was movement coming from one of the bags: one of the babies was in fact alive.
The hospital said in a statement the baby is now on life support at a nursing home.
Satyendar Jain, Delhi's health minister, said he had called for a report - expected early next week - on what he described as "shocking criminal negligence".
The hospital said in a statement: "This is regarding the unfortunate incident involving a five-month premature newborn baby, who was handed over to the parents, without any sign of life, by Max Hospital Shalimar Bagh.
"The baby is reported to be on life support at a nursing home now.
"This baby was one of the twins delivered on November 30 morning. The other baby was stillborn.
"We are shaken and concerned at this rare incident. We have initiated a detailed inquiry, pending which, the concerned doctor has been asked to proceed on leave immediately."
India was estimated to have 23 stillborn babies per 1,000 births in 2015, compared with 18.4 globally and between 1.3 to 8 in high-income countries, according to data from the World Health Organization.