Turkey seeks arrest of 360 people in probe targeting Gulen network in army
Comments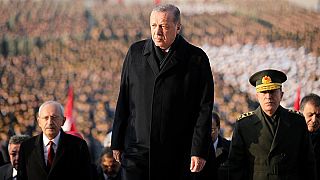 Turkish prosecutors have issued detention warrants for 360 people in an operation targeting alleged supporters of U.S.-based cleric Fethullah Gulen within the army,
The detentions follow the arrest of 700 people last week in the ongoing crackdown since the failed July 2016 coup, which has seen the imprisonment of 50,000 suspects and the sacking or dismissal of some 150,000 officials and military personnel.
Turkey insists such a puge is needed to uproot what it calls Gulen's "state within a state".
Once a supporter of Turkey's President Erdogan, the two men fell out, and Gulen has lived in American exile for years. He denies plotting to overthrow the AK government. The Turks have repeatedly demanded his extradition.