South African judge increases Pistorius' sentence to 13 years
Comments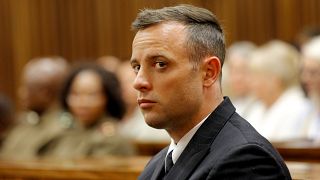 Bloemfontein's Supreme Court of Appeal today (November 24) increased the sentence of former Paralympian Oscar Pistorius to 13 years and five months in prison, for the 2013 murder of his girlfriend Reeva Steenkamp.
"The sentence imposed by the…(high court) with respect to murder is set aside and substituted with the following – the respondent's imprisonment for 13 years and five months," Justice Legoabe Willie Seriti said.
He added that Pistorius should have been sentenced to 15 years, but that the time he had already served was taken into account.
The State applied to have the athlete's initial-six year sentence increased.
Pistorius was originally sentenced to five years for culpable homicide in 2014 after firing four shots through a bathroom door at his home, killing Steenkamp.
He claimed that he thought there was an intruder in the room.