Ratko Mladic faces verdict in last Bosnian war trial
Comments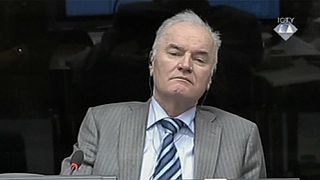 Ratko Mladic has arrived at the UN war tribunal in the Hague to hear the verdict in his trial over the killing of 8,000 men and boys in Srebrenica.
The 74-year-old former Bosnian Serb general is accused of crimes against humanity during the siege of the town at the height of the country's 1992-1995 civil war.
Prosecutors have demanded a life sentence but Mladic has pleaded not guilty to the 11 charges he faces.
The verdict is set to be the last on the conflict although Mladic will have the possibility to appeal.