Volkswagen commits to 'new-energy vehicles'
Comments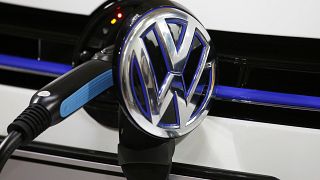 Volkswagen says it will spend 10 billion euros over the next eight years to build electric and hybrid vehicles.
This is part of a flurry of new investments being announced by automakers in China to meet strict new production quotas on so-called new-energy vehicles.
Joachim Wedler, the President of Audi China, which is part of the Volkswagen Group, said: "We waited, technology is available and our first BEV will have a range of 500km and this is a must, because otherwise our customers will not be very satisfied with our products. This car will be launched end of next year."
The European company says it plans to launch 15 of the new models over the next two to three years and a further two dozen after 2025.