International concern over Middle East tensions
Comments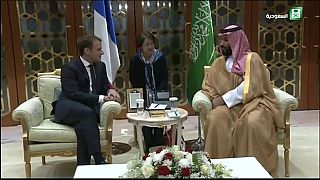 U.N. Secretary-General Antonio Guterres said he has serious concerns over escalating tensions between Saudi Arabia and Lebanon, and that it was essential to avert new conflict in the region.
It comes after Lebanese officials said that Saudi Arabia is holding former Lebanese prime minister Saad al-Hariri captive and that the Saudi authorities had ordered him to resign while he was visiting Riyadh, and put him under house arrest.
When Hariri announced his resignation, he slamming Iran and the Lebanese Hezbollah group for meddling in Arab affairs.
Hezbollah leader Sayyed Hassan Nasrallah said that Saudi Arabia had declared war on Lebanon and Hezbollah.
French President Emmanuel Macron held hastily scheduled talks in Riyadh with Saudi Crown Prince Mohammed bin Salman in an attempt to relieve some tension.
U.S. Secretary of State Rex Tillerson on Friday warned other countries and groups against using Lebanon as a vehicle for a larger proxy fight in the Middle East, saying the United States strongly backed Lebanon's independence.
Hundreds of Gulf states citizens visiting or residing in Lebanon departed from Beirut after their governments advised them to leave the country.