Suspected thief hides in suitcase 'to steal from travellers in Paris'
Comments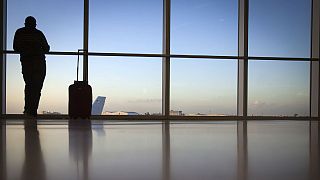 A suspected thief hid himself inside a suitcase as part of an elaborate ruse to steal from travellers in Paris, say police.
His accomplice loaded the luggage – containing him – into the hold of a bus bound for Beauvais Airport.
The thief used a lace to undo the suitcase's zip from the inside, leaving him free to steal from other baggage.
One of the bus drivers alerted police after noticing "movements" from a brown suitcase in the luggage compartment.
Officers later watched on as the thief's accomplice later retrieved the suitcase from the bus' hold, as well as a black backpack.
"In the black bag we find two laptops, coins, various valuables," a police source told AFP, while in the suitcase they found a curled-up individual.
Both men were due to appear in court on Monday (October 17).
Border police say passengers have for some time complained of items going missing on the route from Paris to Beauvais, an airport situated to the north of Paris that is popular with budget airlines.