Greenpeace redacts report on French nuclear security as likely to offer intel to terrorists
Comments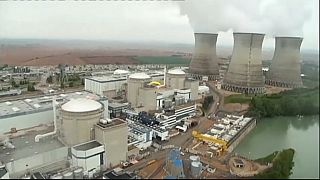 Environmental activists Greenpeace have spent the past 18 months conducting an exhaustive survey into how safe France's 19 nuclear reactor sites are, not in terms of pollution or radioactivity, but in terms of their security
against terrorist attack.
The results are so alarming, says Greenpeace, that it has redacted its own report and it will only provide seven copies of the uncensored version to government officials. The media will have to make do with the version approved by seven experts; three French, two British, and one each from Germany and the USA.
[REPORT] "Security of nuclear reactors and spent fuel pools in France and Belgium & related reinforcement measures" https://t.co/d6g2tzlYmu

— Greenpeace France (@greenpeacefr) 10 octobre 2017
Singled out for particular criticism are the cooling pools for spent fuel which Greenpeace says are protected by a thin concrete lining that could easily be fractured.
The experts say reinforcing the 62 pools and 58 reactors will cost up to 222 billion euros, up to five times the budget the EDF has consecrated for the task.