Mexico continues to search for survivors
Comments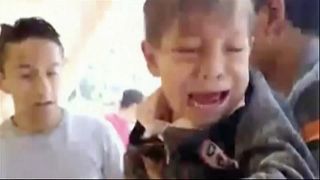 Rescuers are racing against the clock to reach survivors trapped under the rubble of a school in Mexico City.
The search which has entered into a new day includes that of a 12-year-old girl believed to be sheltering under a table.
At least 21 children and five adults died as the school collapsed, several are still missing.
Throughout the night, teams of professionals and volunteers frantically picked away at the unstable debris to try to reach her.
The 7.1 magnitude quake hit central Mexico on Tuesday.
Dozens of buildings across the region collapsed. At least 230 people are now known to have died, more than 2000 others were injured.
President Enrique Peña Nieto has declared three days of mourning for the victims.