Japan: another rude awakening from North Korea
Comments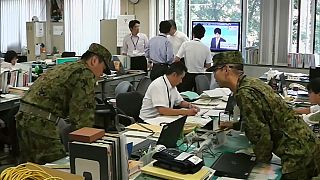 Sirens and announcements were heard around on Friday morning (September 15) in parts of northern Japan after North Korea fired a missile that flew over Japan into the Pacific Ocean. A lot of residents got mobile phone alerts or saw warnings on TV telling them to seek refuge.
People at a crowded train station in Sapporo, Hokkaido's prefectural capital city, had mixed reactions about the missile launch, with some still in disbelief.
"It's the second time now, so I was surprised, but thought it will just pass us by up in the sky, so I did not evacuate," said one woman.
"I strongly feel this a threat to our daily way of life and puts our lives in danger," said commuter Nobuhiko Tsusuda. "I really would like them to stop this."
One of Japan's leading newspapers, the Yomiuri Shimbun, issued a special edition on Friday with reports on the latest missile launch by North Korea.
North Korea's missile:
-flew 2,000km, over Hokkaido
-2nd to threaten Japan since Aug. 29
-UN council to convenehttps://t.co/p3Nr1ViYRYpic.twitter.com/n3OcBM4mu1

— Bloomberg (@business) September 15, 2017