Hurricane Irma carved a path of destruction across the Caribbean and onto mainland US. Watch it sweep across the Atlantic here:
Hurricane Irma is the most powerful Atlantic storm in a decade with wind speeds reaching almost 300 kilometres an hour.
Across the Caribbean, it left a trail of death and destruction before making landfall in Florida where it caused widespread flooding along coastal areas.
The National Hurricane Center began forecasting Irma's progress on August 30th when it formed in the Eastern Atlantic – it had winds of 78km an hour. Over the next 24 hours, Irma grew in strength due to a combination of very warm water, high levels of mid-level relative humidity, and vertical wind conditions, meteorologists say. It was now a category 3 hurricane.
Travelling across the Atlantic, Irma gathered strength and speed and by September 5th, was a Category 5 hurricane packing winds of almost 300 kilometers an hour.
These images were captured by the International Space Station as it passed over Irma.
On September 6th, Category 5 Hurricane Irma was captured in infra red as it hit the island of Barbuda in the eastern Caribbean Sea, before smashing into the US Virgin Islands.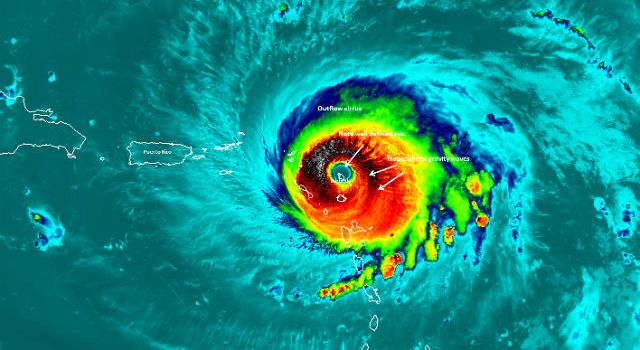 Hurricane and storm surge watches for portions of south Florida and the Florida Keys came into effect on September 7th.
Infrared imagery revealed cloud top temperatures as cold as minus 83.1 degrees Celsius/minus 117.7 degrees Fahrenheit across Irma's eye. NASA research has shown that cloud top temperatures that cold can generate very heavy rain.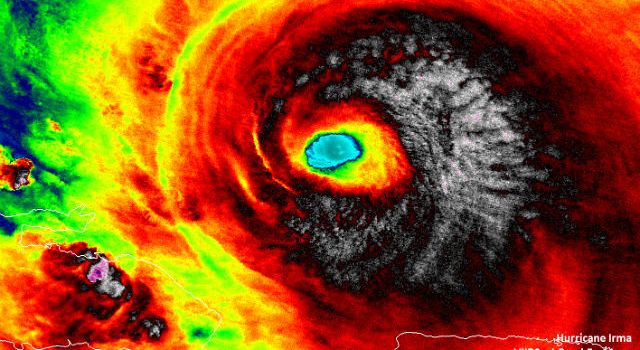 On September 8th, Hurricane Irma was joined by another powerful Hurricane, Jose.
The ISS flew over Jose while the Category 3 storm was just east of the Caribbean. One orbit of the earth later, the station flew over Hurricane Irma, battering the north coast of Cuba, and on its way to impact the Florida peninsula.
As Irma moved across Cuba, it weakened to a Category 3, but moving away, it hit waters with temperatures above 30 degrees Celsius (86 degrees Fahrenheit).
Those warm waters enabled the storm to re-strengthen from a Category 3 hurricane to a Category 4 hurricane.
On September 10th, Irma made landfall with the eye of the storm over the Florida Keys.
According to the National Hurricane Center, Irma was a category 4 storm with maximum sustained winds near 210km per hour.
This image taken by NASA clearly shows Irma's landfall and to the right, the still visible, still powerful Hurricane Jose.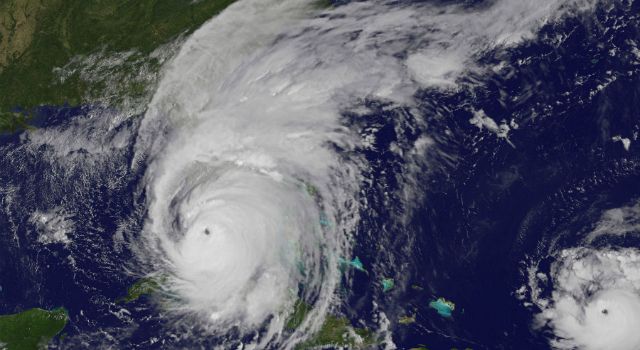 Irma made landfall twice on September 10th, first in the Florida Keys and then near Naples. It has battered northern Florida on a course towards Georgia.
Irma has now been downgraded to a tropical storm.
You can see more images of destruction wreacked by Hurriance Irma by clicking on this link.