Saint Martin prepares for second hurricane in days
Comments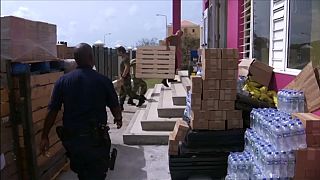 The Caribbean Island of Saint Martin is scrambling to prepare for its second major storm in less than week.
At least five people were killed when Hurricane Irma struck on the part-French, part-Dutch owned island on Thursday.
Forty-eight hours after category five storm passed, the Island has all the appearance of a war zone.
Some neighbourhoods have been completely wiped off the map.
With wind speeds of around 290 kph, Irma was one of the most powerful storms ever.
According to the US National Hurricane Centre Jose is currently packing gusts of 240 km/h.
A lot of housing has been described as uninhabitable.
Inland, the French army has been clearing roads but authorities say it will probably take several months before everything is back to normal.